Photo Display Ideas- How to Create a Great Picture Display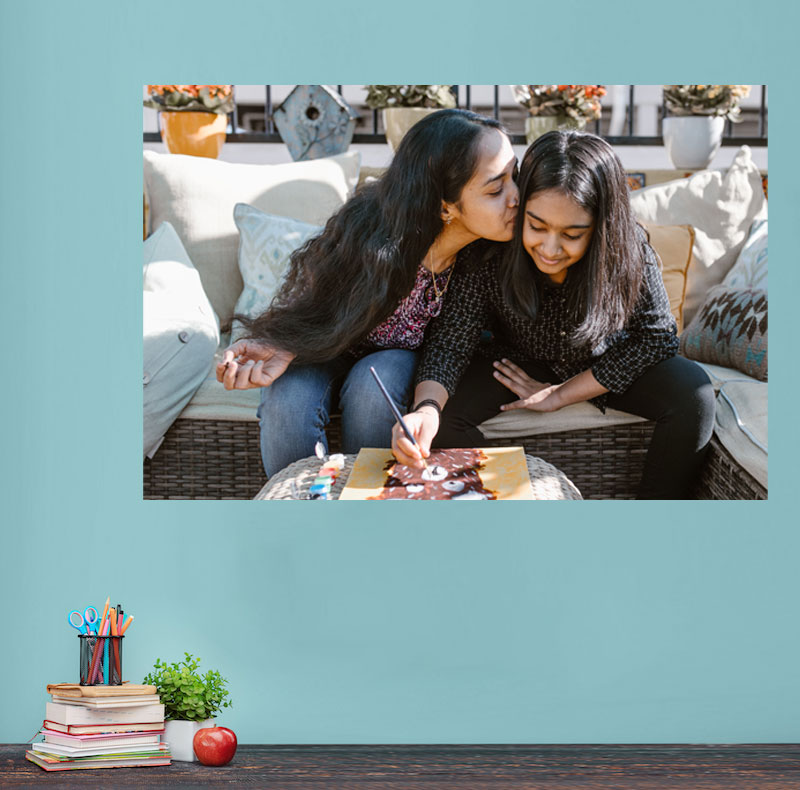 These days people take pictures as often as they drink water, or even more. Yes, skipping meals is common and so is capturing every moment, including the meals.  We never miss documenting our precious moments and impartial expressions, whether it's for an event or a casual photo taken with a professional camera, or one mounted on our cellphones. Are you also flooding your cloud storage with everyday pictures? It is time to stop adoring them on the screen and start using these masterpieces for wall display and decoration. 
Not only your candids, family portraits, or graduation pictures but the photos you took of the sky, streets, your pet, or friends can be used to create a display in your home. Perhaps every one of them, or a subset of them, would be too close to your heart. Moments that you feel compelled to keep by your side for the rest of your life and can't bear to look away from even for a second. We all have photos that have a special place in our hearts. It's time to give them a stunning makeover. Don't limit your treasured moments by storing them digitally; instead, add a magnificent touch to them with our innovative photo display ideas.
With this blog, we'll show you a few different techniques to make your photos appear larger than life. Yes, we'll be talking about wall displays that aren't just beautiful, but also a lot of fun and unique.
Three-Panel Displays
The easiest way to experiment is by arranging a lesser number of pictures. A three-panel display is a great way to start your displaying journey. You can choose to divide art into 3 sections and print it separately to display. This gives an abstract effect on the wall and grabs just the right amount of attention. Landscape photographs, abstract art prints, acrylic prints, famous paintings are some great ways to use the three-panel display method.
Four-Panel Displays
Things take a turn for the better here. This wall display, as the name implies, consists of four panels of varying sizes organized in an arrangement determined by you. Alluring isn't it? The vast blank area on your wall can now be used to display the memories you cherish most. For this arrangement, smaller sizes are favorable. You can pick your favorite family pictures. Black and white photographs are a classic in four-panel displays.
Five-Panel Displays
Five panels are perfect to portray the full story of a memorable event. These are perfect to be hung near the staircase for a filling effect on the wall. Film camera photographs look great in this setting. Extending the multiple frame method a five frame looks pleasantly aesthetic with bright colors as well. Art portraits, quotes, polaroids, cityscapes are some examples of pictures you can use to be displayed in five-panel.
Collage display
Available in a range of customizing options, collage displays are adorned with every single trait that makes them capture the attention of those who pass by. The collage wall display canvas prints, created by professional artisans, are ideal for filling large empty spaces on your wall. The collages are perfect for children's room to display their growing days, childhood memories, and important events of life. A collage helps to keep all the pictures if you are a confused person who cannot decide on just one. Now, you can display them all.
Large size portraits
If you do not like the clutter and keep the decor minimalistic and classy, then one big portrait is enough to brighten up your room. You can select wildlife or nature photography to display in a huge frame. A bigger frame requires a clearer image, thus the quality of the picture should be high. Select an HD picture in good resolution to display in huge sizes. Though it takes up space it also leaves no room for further decor, hence keeping it to the minimum.
These were all the creative ideas you can use to slay your photo display game. We hope these will come in handy the next time you change the style of your living room. Let us know how the decoration went if you use any of these methods.