Best Quotes for Mobile Phone Case / Back Cover Printing
Want a customized phone case but can't decide how to customize it? Get your favorite quotes printed on your phone covers, something that reflects your personality. A short phrase to cover the space on your back case to make it look aesthetic is the best way to keep the customization minimalist. It could be a line from your favorite book or song or a phrase that keeps you motivated. However, quotes don't have to be serious all the time. You can add funny or sarcastic quotes for a phone case too.
Still can't figure out which quote to print on your phone case? Worry not. We are here to help you pick the best cutes for all your mood. Quotes uniquely define emotions, which is why we have curated a list of quotes for every emotion. Read along to find what suits you best.
Print Inspirational Quotes on your Phone Case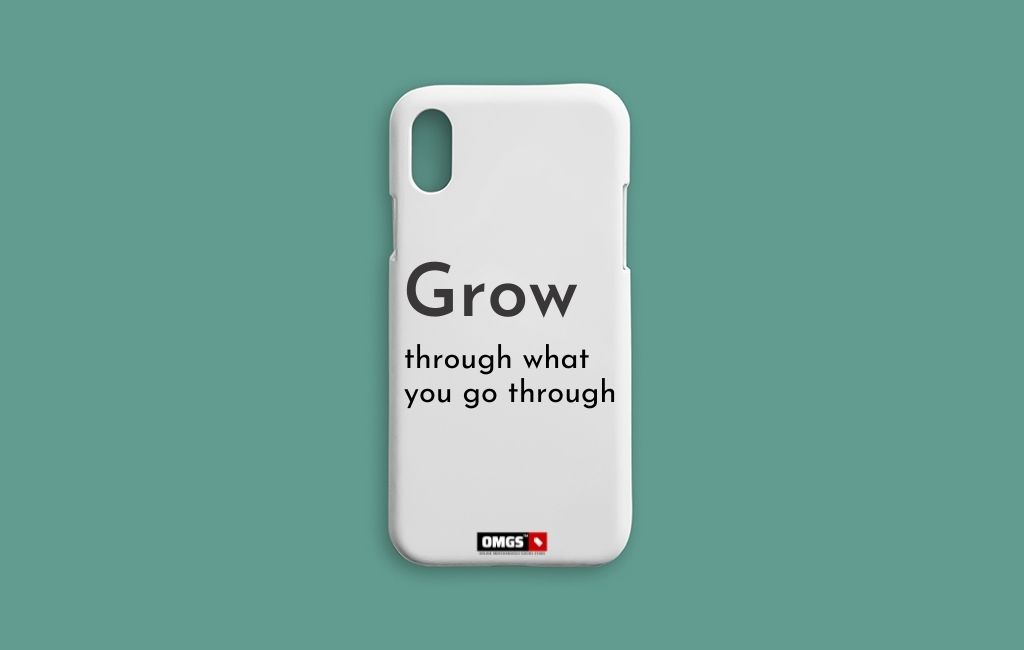 A back cover has a rectangular shape in all cases. This gives enough space to use different font styles and sizes. Add an aesthetic quote to elevate your style quotient.
Motivational quotes for mobile cover
Grow through what you go through.
Believe you can and you are halfway there.
The best view comes after the hardest climb.
Be like a flower, survive the rain but use it to grow.
Because the dawn right before the sun rises is the darkest.
Funny quotes for mobile cover
Nothing good happens after 2 am.
Fifty shades of tired.
A lie is just a great story that someone ruined with a truth.
Fine. but in protest, I'm walking over there extremely slowly!
I don't trip I do random gravity checks.
Love quotes for phone case
Love yourself as much as you want to be loved.
You can't blame gravity for falling in love.
To love oneself is the beginning of a lifelong romance.
Be your own muse.
After all this time? Always.
Cute quotes for phone cases
You were created to do magical things.
Wherever life plants you, bloom with grace.
Listen to your soul.
Add a little confetti to every day.
My life is a country song.
Swag Quotes for phone cases
Life is short, make every hair flip count.
I would say I outdid myself, but I'm always this good. So I simply did myself.
Normal people scare me.
What goes around comes around.
But my mom says I'm cool.