How to Prepare for Your Own Photography Exhibition?
A photo exhibition is a display of your art pieces for the world to see. If you are an artist of visual or fine arts and you wish to display your work in digital prints then you should consider holding an exhibition. The photographs you have taken and the art you have designed will be printed in high quality with clarity. The best surface to get your prints on is an acrylic sheet which is a transparent glass-like material. The pictures will be luminous and have bright colours to attract attention. Any picture printed on acrylic is automatically gallery-worthy. We have gathered all the important details you need to focus on to organise a successful exhibition of your art collection.
Prepare in Advance for the exhibition
It is a rare and momentous opportunity to have your art displayed for everyone to see. If you have received an invitation to showcase your art then you must prepare for it beforehand. Start by looking for a suitable place for your art. There are various art galleries which have specific rules to allow artists to arrange displays on their premises. If you want to hold a small personal exhibition then you can also look for high-end cafes with artistic interests. You might also host your photo exhibits in a school, a media centre, a photo festival, or even a travel agency where a crowd of travellers can enjoy your art.
If you keep your location, space and set-up ready beforehand you can dodge loads of stress. You can make a checklist for things that need to be done to organise the exhibition. It will make it easier for you to get things done without missing anything important. You also need to negotiate with the owner of the space you will be renting to make sure it fits your budget. You can also ask about the services the space owner will provide or the promotional activities they will conduct prior to the exhibition. This could be a great opportunity for them to popularise their premises as well.
Start printing your masterpieces
Once you have settled the major point of reserving the exhibition space and location, you can now move on to the most important part. The printing of your photos or art pieces is the crucial step that can make or break this exhibition. If you are not sure what material you want to use for your prints, you can start testing different surfaces in advance. There are many companies that will print your photographs for you on any desired material in bulk. When you find the professional for this work you can rest in relief.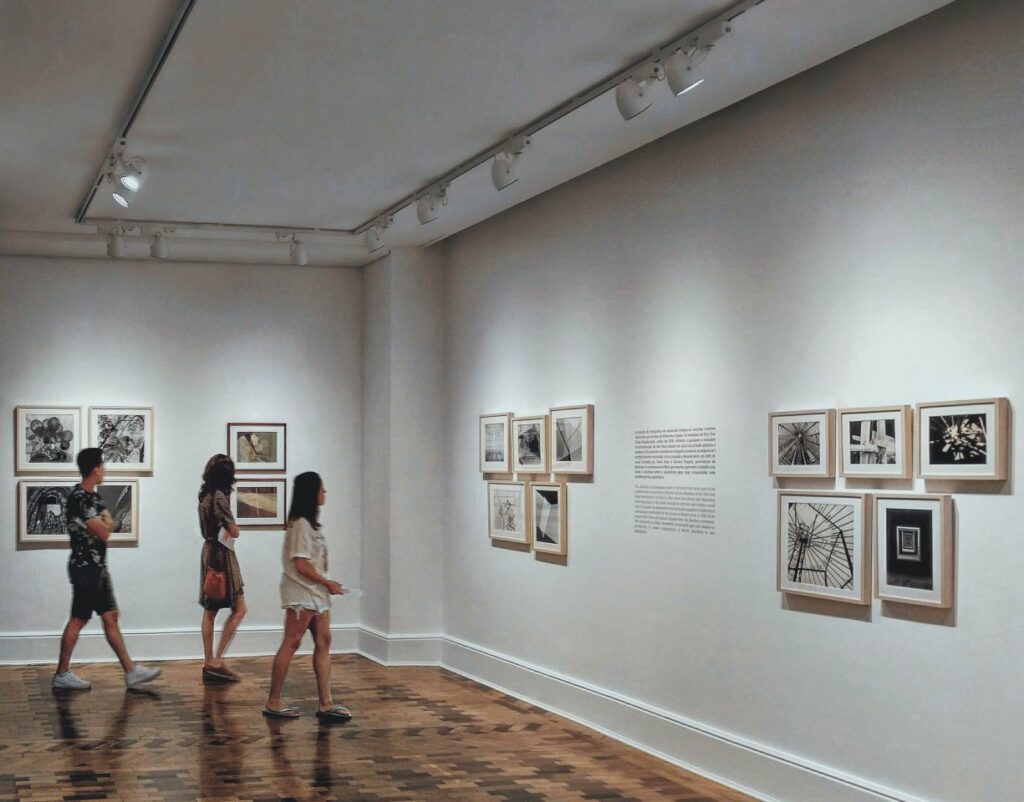 You do not have to roam around the streets to find such stores as you may find the best ones online. OMGs has the best acrylic printing for high-end gallery prints as well as daily-life pictures. Acrylics are an affordable yet trendy material for modern printing. They can hold prints for years without fading. Besides the well-known strength of the acrylic sheets, they give your prints a bright and luminous effect which makes them look like they are printed on glass. You can definitely save a lot of money and time by ordering your prints online to be printed on acrylic.
Install and set up for the big event
Now that you have managed to get the print in great shape, it is time to start setting up for the exhibition. This can be the best day of your life as you will be installing every piece of art that you have created over the years for the world to see. There are multiple ways to install your photos in your gallery space. If you are using mainly the walls for exhibition then you can hang your acrylic prints with double-sided industrial tape. This can be done for smaller prints however the larger ones will need stud screws. Such a screwing system ensures that the prints are properly installed on the wall and look pleasant with clean silver screws.
If you are also displaying your collection on furniture or a place where the architecture allows you to use different spaces then experiment with the space. Elevated platforms, stairs, tables, plants, etc make a good atmosphere for art to be displayed around them. You can use these objects to add some essence to the theme and place of the exhibit. Adjust the lighting according to the presentation you are planning and you are all set.
As you complete the process of the organisation now is the time to actually open the doors. All the task that is left now is to enjoy as people see ad praise your work. There is always a feeling of satisfaction when recognition is given to any artist. It is time for you to experience this feeling and take all the praise. If your exhibition will go on for many days then make sure the advertising campaign is held throughout. Regularly update on social media, website, and other promotional platforms about the gallery exhibition to attract more visitors. We hope you succeed in putting on the greatest exhibition with these tips. For bulk acrylic photo prints you can contact us or place your order via our website. To know how you can add large prints to your gallery check out this blog.