A Guide to create the perfect acrylic collage wall
Confused among a heap of photos in the process of choosing one for printing? We can totally relate as we all have been in that position at least once in our life. The trip we take, the vacations and the events that we attend are all packed in these tiny squares on our devices. Although the gadgets make it easier to keep these pictures in one place, memories are not for storing. They are to be lived every day and cherished. To do this, the best practice is to decorate your house or office with the printed version of these pictures. Now that you have a lot of photos to choose from you first have to sort the ones which you want to get printed. Next, you have to figure out the material on which you wish the photos to be printed.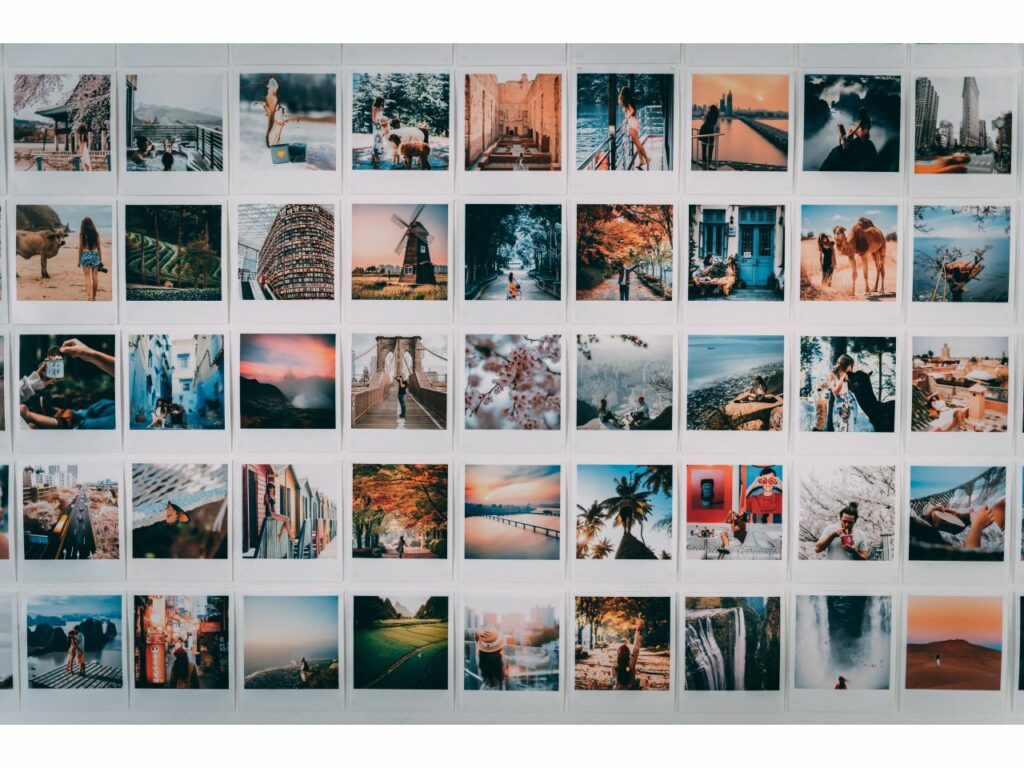 We highly recommend the glass look alike, acrylic sheets. They are unbreakable and safe for both outdoor and indoor decor. The acrylic photo frames look classy and they are the best framing material for creating a collage. When you have multiple pictures to print, it is always a great decision to get a custom collage for your photographs. You can ask the printing agency to print your photographs in different sizes and use them to arrange in different shapes and sequences for a contemporary look. Let's look at how you can use acrylic prints to achieve the best acrylic collage wall.
Getting started with your photo selection
The first step to getting any photo printed is to choose the photo that you want to be printed on any medium. You must take out all your vacation pictures and choose the ones that fit together to make the perfect collage. Now, this can be a tricky business for first-timers but once you have figured out the theme of your collage you will figure out the selection pretty quickly. The theme can be very helpful if you decide on one prior to choosing the pictures. There are a variety of ways in which you can decorate the printed acrylic photo prints in your collage. You can experiment with formations and arrange the prints in a manner that looks aesthetically pleasing. The online printing stores also offer a custom arrangement so that you can just upload the pictures and they will print them in sizes that suit your arrangement.
Arrangement for your acrylic collage wall
There are multiple collage display arrangements that you can follow to create the perfect acrylic collage wall for your office or home space. They can fit on your wall like puzzle pieces and give the best picture display ever. You can also make a gallery view for all your memorable pictures. Collages are a conversation starter that you can count on when you have guests over. Look at some of the arrangement ideas below for inspiration for your new acrylic photo print collage wall.
A Display with Multiple Facets
Your collage can have multiple pictures of the same event but from very different angles and poses. This style suits the wedding collection photos. When you want to tell the whole story but do not want to occupy a lot of space. You can use a shape to define the area of the collage and then hang the pictures of different sizes arranged within the shape.
Broad Display for Broad Collections
Why purchase just one collage wall setup when you can use several of them to design an entire office? If you have an enormous wall space then you can choose multiple collage displays in one theme for your wall. The whole wall can be covered in pictures of different sizes that also suit the ambience you wish to create. Combine multiple collage wall displays to span across the walls.
The collage is supposed to convey the memories in a broad yet defined manner. You can relive the moments you have captured and tell your stories of travel through this display idea. The acrylic photo frames make sure your prints are clear and bright for the viewer to understand the intricate details even in the smallest print of the arrangement. At OMGs you can find various sizes for your acrylic prints and create your very own collage wall at home.