Different types of Photo frames: Buying Guide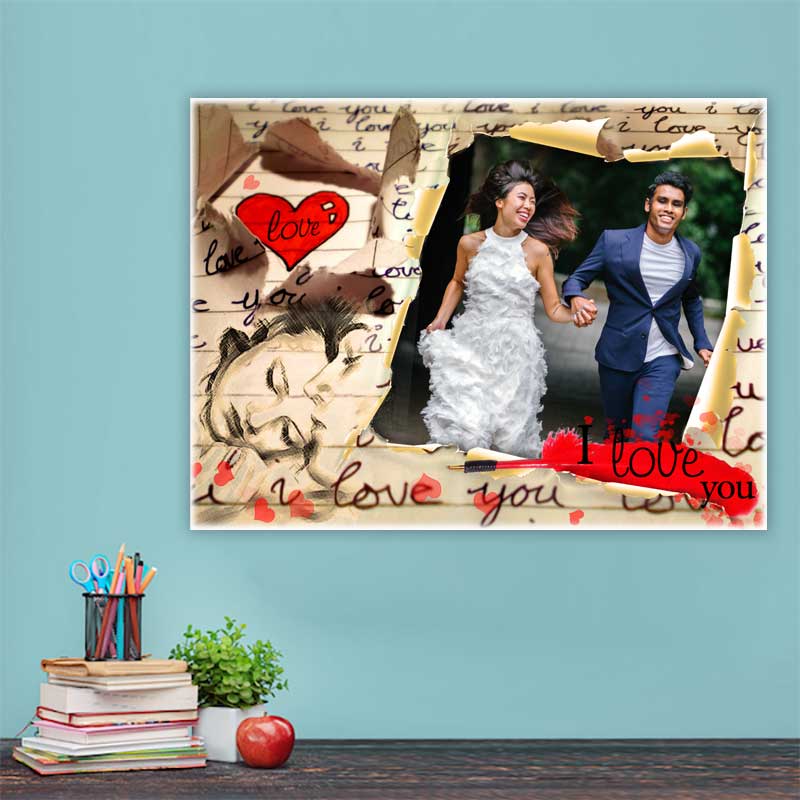 Overwhelmed with the number of framing options available online? With the huge variety of frame finishes, display options, and frame materials, it is quite difficult to choose the right one. As purchasing depends on personal taste it also depends on how the item will be used. The variety in frames is vast to make sure every purpose of framing is fulfilled. 
We have curated a list of trending photo frames to make the process easier for you. Read our buying guide to discover some of the most stylish-looking frames and tips on displaying your photos in various ways.
Shadow-box
Quite literally a box, a box to exhibit your art. A shadow box is a thick build frame that provides a window sill-like structure. The front of the frame is enclosed within a glass cover. This frame is suitable for 3-D effects on prints. Got a collage? It's time to get a shadow box frame to display your little prints or polaroids.
The deep frame makes it a unique decorative piece. To display a shadow box you would want to set it on a table instead of hanging it for a clearer view.
Canvas prints
A twist to the traditional prints, a canvas print is made with a thicker cotton blend canvas. The print itself is stretched to be wrapped on a dense structure and then stick inside a classic wood frame. A canvas frame is usually not protected by a glass cover which is the only downside.
For art enthusiasts this might be a gold bar they would want to treasure but for decorating a house, a canvas print does not serve the purpose. Prone to damage as it lies open surrounded by a wooden frame. metal frames are not advised with a canvas frame as they might scratch or tear the print while transporting or falling.
Floating frame
Floating above your head these frames make a statement. The frame can be designed with glass or acrylic. The photo is printed on either of the material via UV technology which ensures high quality. Direct printing gives the frame an outstanding edge.
Since the frame is displayed on its own discarding the mat, acrylic is recommended for a floating frame. It tends to attract all its attention in a room so it is better for a memorable picture you would want to showcase individually on a wall.
Gallery frame
Gallery frames are aesthetically pleasing with some mid-century modern look added to your space. They use a mat behind the photo print to provide depth to the frame. These frames are proven best for a photo wall installment. Gather several prints in different sizes and decorate a wall in your living room or by the stairs. Experimenting with colors is the key to making good use of gallery frames.
Gallery frames can also be ordered in either glass or acrylic. To get done with decoration for a few years choose acrylic over the glass and adore your walls every day.
Modern frame
With a thin sleek body to give a classy look, modern frames are widely used by minimalists. Putting the photograph at center stage the frame does not crowd the wall. Best suited for office spaces and contemporary themes a modern frame can be customized in preferred metals.
The glass cover provides an elegant finish to the frame and enhances picture quality. opt for these in everyday use in minimalist themes houses. you can change the prints often to give it a personal touch.
Tabletop frame
Not decorating the walls? no problem. Get these sophisticated table-top frames to fill up your study space or any shelf that needs a little oomph of decor. If you get bored of the same look, it doubles as a wall hanging frame. Simply remove the detachable stand from the back of the frame.
If you do not like the hassle of handling a glass-covered frame on your working setup, replace it with a photo holder which is a replica of a tabletop frame with the glass removed.
With this, our list of frames comes to an end. All of these have individual appeal but are produced for the same job, that is, keeping your photographs safe in a stylish way. When it comes to choosing a frame cover glass and acrylics are the two options you can consider. While glass has a more glamorous look to it acrylic fancies an everyday decor.
With this information, you can now head on to the store and pick out your favorite frame. Get started with decorating.