Is acrylic glass good for pictures?
The latest in the printing industry is acrylic glass which as the name suggests is made of acrylic but resembles glass. The material is based on the strongest plastic derivatives to provide an alternative to fragile glass sheets. Acrylic photo printing shops near me are popping up every day as the frames gain popularity in the industry. Acrylic prints deserve the recognition they are getting as the material is unbreakable and waterproof with the shine of a diamond. They bring a classy and sophisticated vibe to your house with just one print hung on the wall. The ambience and theme of the house do not affect the quality of the picture, in fact, acrylics blend in easily with any decoration that you may have in mind. Are you still wondering if the acrylic glass is good for your pictures? Before you come to a decision about printing your pictures on any surface you must get insight into the product. So we are here to provide you with all the information regarding acrylic glass photos for you.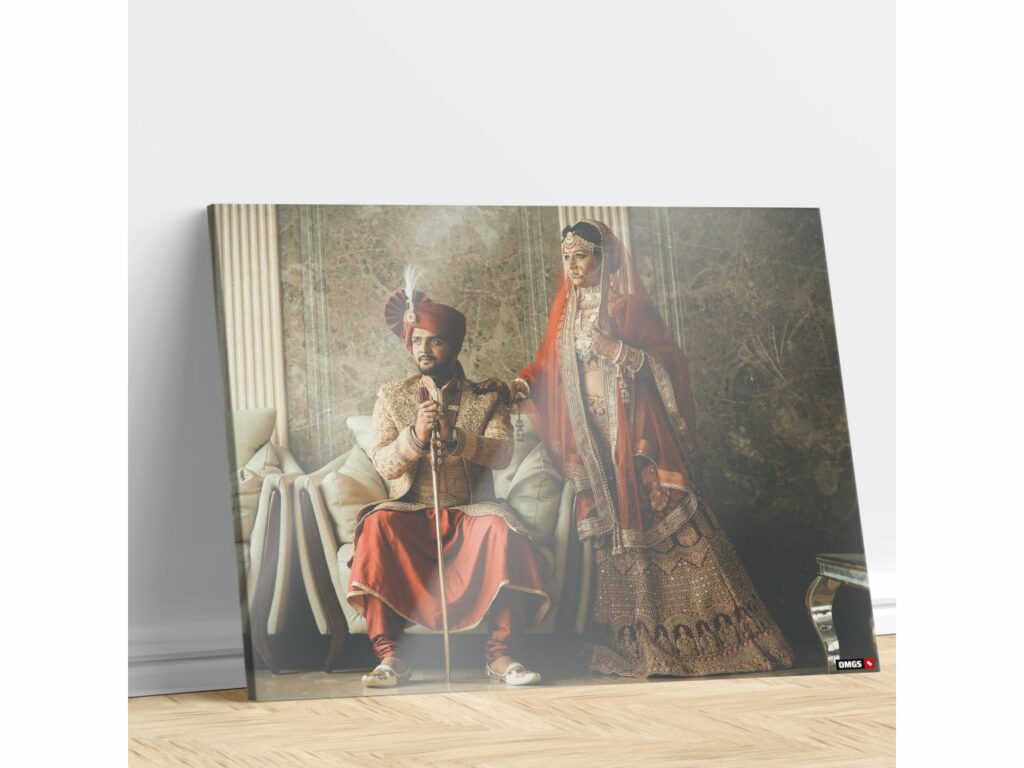 What is acrylic?
Acrylic sheets are made of plastic-based mixtures to provide a strong base for your printed photographs. Using them you can print any photo of your choice and hang them in your home or office space to brighten up the environment. Ditching the traditional framing methods, acrylics can be printed directly with the photo that you choose. Yes, you can pick any of your vacation favourites and print them on the surface of an acrylic sheet. There are many acrylic photo printing stores nearby as well as online which will help you in getting the print of your choice. There is only one requirement that you need to fulfil in order to get your family portrait printed on acrylic, that is, to have a high-definition image. The photo can then be printed in either a glossy or matte finish as per your preference.
Besides the image you also get to pick the size and thickness of your acrylic print. On online stores such as OMGs, you can find multiple size options for acrylic photo frames that you will like. There are many qualities of acrylic that appeal to the customers and these qualities play an important role in saving a seat for acrylic in top decorative items. Let's look at some of these characteristics to draw the conclusion about whether acrylic glass is good for printing your pictures or not.
Acrylic is good for pictures or not?
Some of the characteristics that may help you in reaching a decision are elaborated below.
UV-protected surface: The acrylic sheet can be printed with the high technology UV printers but that does not mean that UV rays can penetrate to damage the print as well. Acrylic photo prints are UV protected for a long time and can be hung outdoors. Although prolonged exposure to direct sunlight is not advised as it may make the print fade over time. It is best to keep your acrylic photo frames inside and use artificial lights to make them shine or reflect any light from their surface.
Waterproof material: There is one advantage of choosing acrylic photo prints that will be very useful for you. It is the water-resistant surface of the acrylic sheet. This ensures that the water never penetrates the print or the material. Hence, your acrylic print will never get damaged by water, in any circumstance. The print of your photo will stay intact with the sheet surface. Any liquid cleaner, however, can pose a danger to your print. This is because the chemical of the liquid may react with the acrylic surface or the ink of the photo print and make it diluted. The print will eventually start to droop and fade. So be careful while cleaning your frames with any liquid cleanser.
Frameless acrylic frames: The most beautiful aspect of acrylic photo frames is that they are actually frameless. You can get your photos printed on acrylic and there will not be any need to get an external frame made of wood or metal. The acrylic does not need any frame as they are usually for the protection of the prints. Since the printing is not done on any thin paper material the acrylics are frameless. The frameless look of the acrylic gives a classy and modern look to your pictures and the ambience is changed too.
There are many other qualities of acrylic picture prints that make them the best material for your photos. Once you have bought your photo printed on gallery-grade acrylic, you will realise it is the best decision you have taken. Based on the qualities above, you can decide if you want acrylic photos.